GlobSnow, Snow Water Equivalent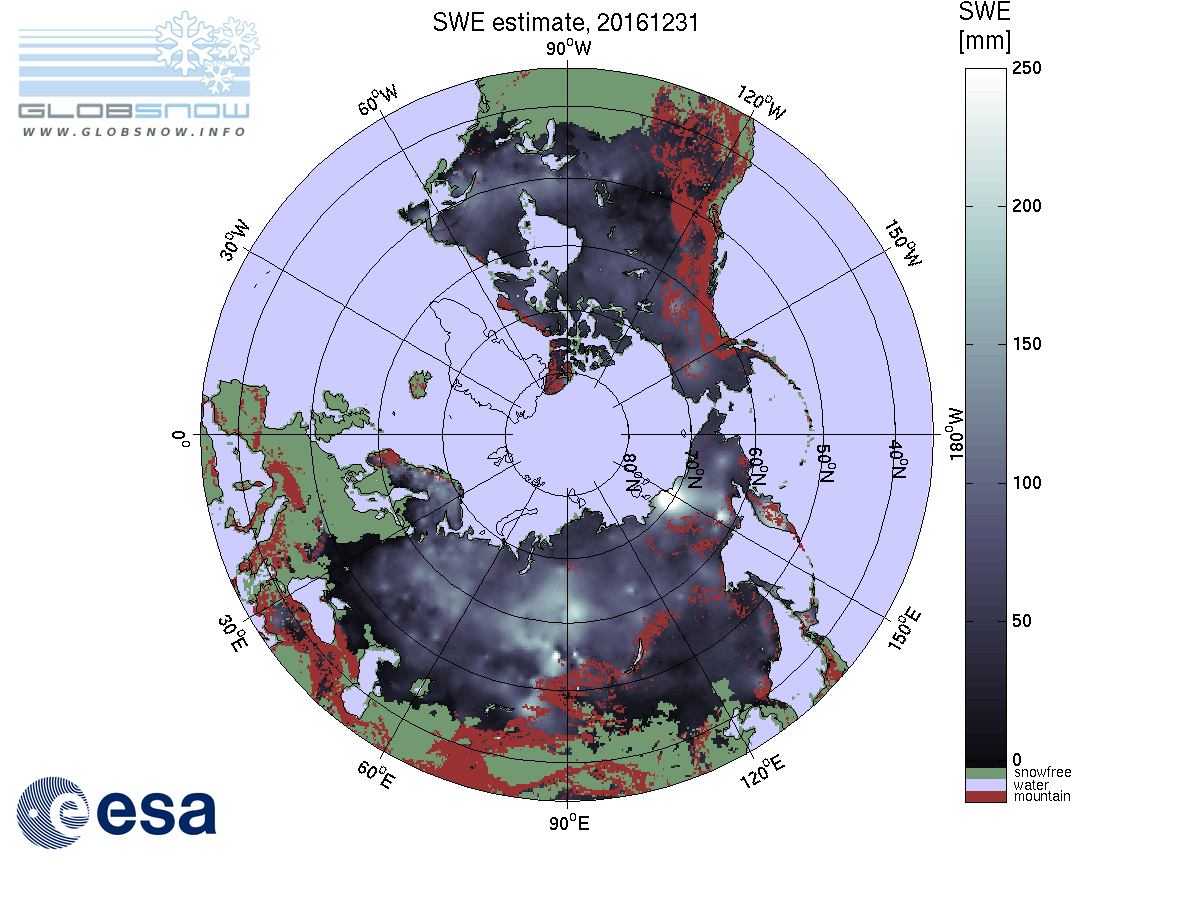 Product name: Snow Water Equivalent (SWE) data
Date of last availiable processed image: 31 Dec 2016
Access to data and contact informaton:
http://www.globsnow.info/swe/
To get ftp access, please, contact Kari Luojus, firstname.lastname(at)fmi.fi
Overview:
The product estimates Snow Water Equivalent (SWE) in millimeters for Pan European grid in 0.05 degrees spatial resolution. Ground without snow, mountains and water bodies are masked out. Snow line is masked using combination of IMS and VIIRS data.