Sodankylä National Satellite Data Centre
Finnish Meteorological Institute operates satellite ground station at its Arctic Research Centre at Sodankylä Finnish Lapland. The Arctic Research Centre hosts programs exploring upper-air chemistry and physics, atmospheric column measurements, snow/soil hydrology, biosphere-atmosphere interaction and satellite calibration-validation studies.
The satellite ground station is developed towards National Satellite Data Centre (NSDC) serving Finnish satellite data users and foreign partners as primary source of satellite data, providing data downlink services, data processing services, data arching services and data analysis services.
The satellite data centre operates 2 satellite antennae and processing facility hosting processing computer arrays and data archiving disk and tape banks.
FMI has teamed up together with Finnish Environment Institute (SYKE) to provide NRT and local products of national interest in frame of Sentinel Collaborative Ground Segment activities:
- Sea Ice Monitoring and Ice Service to Finnish Ice Breakers at the Baltic Sea (FMI)
- Snow Covered Area (SCA) monitoring in the Arctic using Sentinel-1 SAR data (FMI)
- real-time monitoring of water quality in the Baltic Sea and lakes in Finland (SYKE)
- Near real-time monitoring of snow in regional scale (Baltic Sea Drainage basin) (SYKE)
- Very Fast Delivery processing of the Sentinel 5 Precursor (FMI)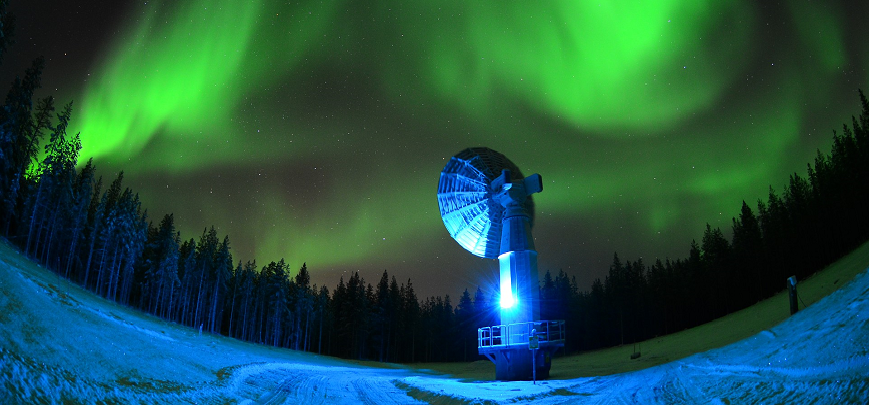 the NSDC project will greatly enhance the availability of satellite data for Finnish satellite data users; research, industry and general public, by providing centralised access to free and open Copernicus satellite data.